About Us
Just Jump Higher [dot] com is devoted to helping athletes to jump higher as quickly as possible. There are a lot of different ways to help increase your vertical, but not many that are very effective. Here at Just Jump Higher, we have gone through all the programs and workouts so that we can bring you the best programs and the best workouts available to you in order to get you jumping higher quickly.
If you want more from us and want to max out your vertical jump, then there is one place that you have to go: The Jump Manual
There is no other program that will get you the same results as this program. That is why we will be promoting the Jump Manual over Air Alert, Vertical Explosion, and any other jumping program available. If you have any questions, please contact us and let us know.

---
Colin Reay is the person behind Just Jump Higher [dot] com. I have been coaching track and basketball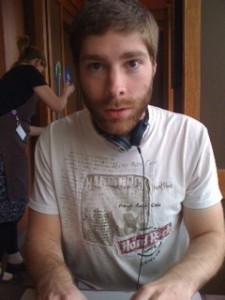 for the last 7 years and focused on jumping higher and sprinting techniques. I also live in the athletic community, finding ways to hack the human body so that you can get the most possible out of it.