Jumping Workouts
25 October 2010
4 Comments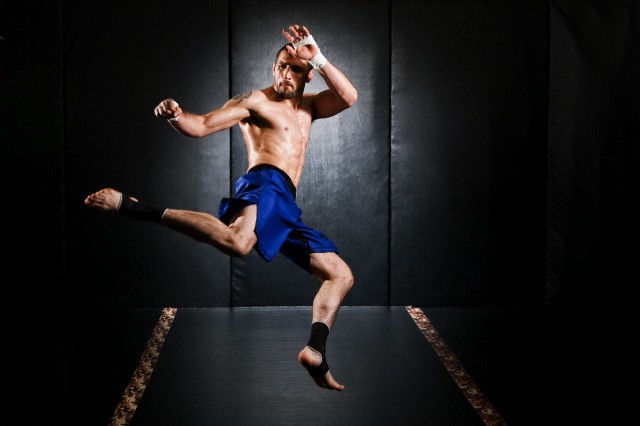 The most effective jumping workouts are ones like this one that can target all of the right muscles to be jumping higher and build strength and lose weight. But you have to do your jumping workouts correctly if you want to do this.
Quick Movements, Not Slow Exercises
Many of the other sites will tell you to perform squats or calf raises or other exercises like that as part of your jumping workouts, but honestly that will only ruin your jumping ability since they don't focus on the correct fast twitch muscles. In order to get these muscle types, you need to perform exercises like jump squats and box jumps and jump rope specific exercises. So no more slow movements or heavy lifting. These aren't jumping exercises, so they no longer go in your jumping workouts. Instead do quick movement exercises that get you jumping into the air. That will make you start jumping higher.
Squat Jumps.
The first exercise for your jumping workouts is Jump Squats, it is just like a typical squat but without weight. Lower your body into squat position with your hands behind your head (or out in front of you for balance). And when you reach the point where your legs are parallel to the ground, spring upwards and explode towards the ceiling. When you reach the ground, repeat with no rest. Keep rest to a minimum in all your jumping workouts to get the most improvement.
Box Jumps
These exercises for your jumping workouts are great because they force you to jump high each time. So make sure that you get a large box or something to jump onto and standing in front of it with your feet together, with all your force, jump on top of the box then step back down. Repeat. If the box is too short, then you won't actually build the strength you would like, and if it is too high, then you won't be able to make it on top and most likely you will hurt yourself. So make sure it is something that is high enough to make you push yourself to improve.
Step-up Jumps
Using the smaller box, put one foot on top of the box and using that leg, push your body up and off the box. On the way back down, switch legs so your opposite leg is now on the box and your other foot is on the floor.
Jump Rope
These are the best jumping exercises for jump workouts. You can perform most any style of jump rope exercise, but use these typical exercises for the most improvement. The typical jump rope with both feet. Single leg jump rope. Do each of these 100 times, for a total of 300. If that is too easy, start increasing after the first week of workouts.
For a complete guide of jumping exercises as part of my jumping workouts, download this free guide below now!