The Oregon Basketball Court at Matthew Knight Arena
14 January 2011
No Comment
Have you seen the Oregon Ducks Basketball Court? It's insane! I don't know if I really like it or not, but my initial thought is absolutely not. I thought it was tie-dye or something.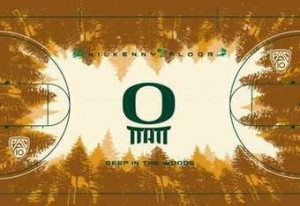 These things just show how much money the Oregon Ducks have and how they are spending it on stupid stuff like this. Just because you have the Nike founder as a benefactor, doesn't mean you should spend it on the Oregon basketball court. And especially for something as extreme as that. There are other ways to prove you are rich.
I was a fan of their state of the art training facilities and such, and to be honest, I am a Duck fan. I was hoping they'd win the BCS championship on Monday. But this the court at Matthew Knight Arena is just too much. This is not going to be something like the Boise State Football field. This isn't iconic. This is just ugly.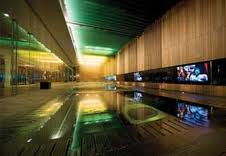 So dear University of Oregon, your Basketball Court is ugly. If you don't know how to spend all that money that Nike gave you, then I can help you out with that. Thanks.
==========
Here's the video if you want to see the court in action. PS. Ducks beat USC 68-62