The Top Ten Reasons Your Jumping Workouts Aren't Working – Part 2
23 February 2011
One Comment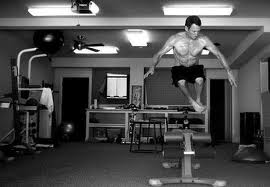 So we talked last time about the first of ten reasons why your jumping workouts aren't working, but since the article was longer than I expected, I decided to split it up into two.
To recap (and you should read them first if you haven't because it is a great place to start), the first five were about creating some friendly (or unfriendly) competition to kick yourself into gear, as well as looking at your jumping workouts, specifically at the exercises and the jumping form that you are using and how to correct that.
So here are the rest:
5. You need to workout less. Yes, I said to work out less than you are now. Isn't that wrong? Isn't that the opposite of what every single coach you've ever had has said? Well maybe.. But this is the real point: if you are working out too much, you could be over-training, and if you are sore after every single workout you do, then your muscles are not getting enough time to recover and you are actually doing damage to the muscle tissue.
You must realize that your muscles need to be pushed, but the best way to get results is by being able to train again tomorrow, and if you are still sore, then you won't have the energy or ability to perform your jumping workouts again as well as you need to.
4. Are you lying to yourself? Now also remember that if you aren't pushing yourself in each of your workouts, then you will never see results. But wait, didn't you just say the opposite? Yup, I did. And the reason is because most athletes either push too hard or not enough. The best way to fix this is by having a coach that can monitor your progress and help you along. But as I said in the previous point, if you are sore after most every workout, then you are possibly over-training, but if you aren't ever sore, and if you aren't seeing any improvements, then step it up a notch and push yourself a little more.
3. You need new shoes. Many runners must replace their shoes after so many hundreds of miles. Now I don't run hundreds of miles, but I do jump — I jump a ton. And your shoes wear down just like runners' shoes, so it may be time to replace them. If it has been over a year, then it is definitely time to replace your shoes, and maybe you can find some that are banned by the NBA because of their ability to make you jump higher, or maybe some more legal shoes too. To find some shoes I recommend (and especially the shoes that have been banned by the NBA), check this out about basketball shoes that make you jump higher.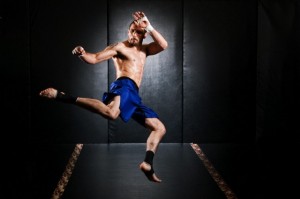 2. You need a Plan. Some of the best athletes I've known were incredible because of their innate ability to run faster and jump higher, but they couldn't improve above their base ability because they were never given a plan to move forward. Without a plan you are a boat without a motor. You can't really go anywhere. So instead, either have a coach or someone with experience give you some feedback and write out your goals and a specific way to get there. You need to know what you want to accomplish, and how much time you are willing to put into it. Once you have that, you will be able to find what you will need to fill that with in order to get to your goals. (you do have goals, right? If you don't, you need to see this)
1. You need a better coach. Sometimes, though, your own coach or your friends just won't be enough to get you to your goals. That isn't their fault, it is just that you need some better information or feedback in order to move forward. Don't let someone else hold you back. Take control and realize that if you want to get better, then you need to do some things about that. The great thing is that there are an abundance of resources available (some better than others and not worth your time). The absolute best coach available online is the one right here, and if you don't believe me, read some of the information he gives, because he has helped thousands of athletes reach their goals and their potential. Don't waste any more time, get straight to the point and reach your potential.